Events • 4th Jun, 22 • Comment
Adriana was diagnosed with stage 4 Hepatocellular Carcinoma (HCC) in July 2019.
Less than one child in a million is diagnosed with HCC, a type of liver cancer, making it one of the rarest childhood cancers. There is no research or funding for treating or curing this type of cancer in a growing child. All treatment options currently available for children are adapted from adult treatment plans. HCC is very resistant to chemotherapy, making a liver transplant the only option for a cure.
After receiving 8 rounds of chemo and 2 surgeries, Adriana received a life-saving liver transplant on her 7th birthday, February 28, 2020 and was in remission. After her transplant, Adriana felt great and was back to being a kid. A few weeks before her 8th birthday we received the devastating news that she had relapsed.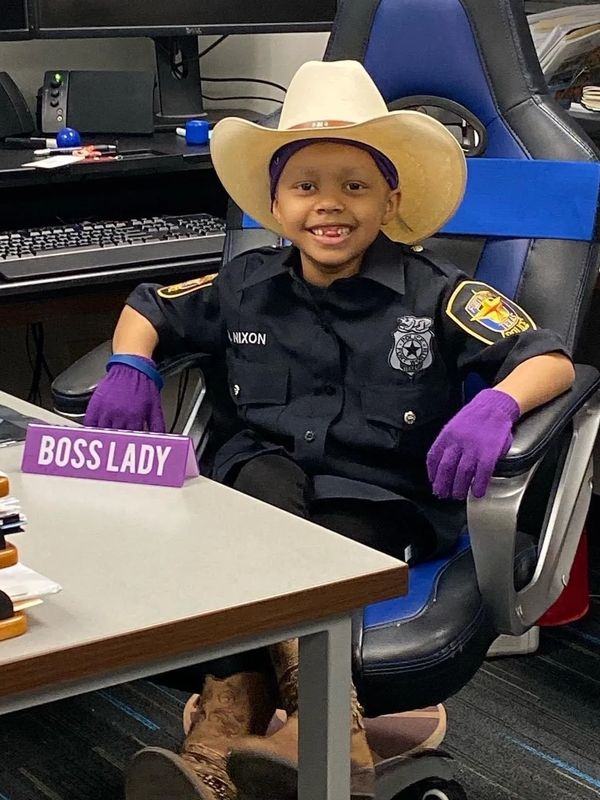 In March 2021, Adriana had surgery to remove new nodules. After relapsing, her doctors tried four different treatment protocols to provide her quality of life since there is no cure for relapsed HCC. Adriana started to have complications in January 2022 from illness and disease progression.
Our sweet baby girl, Adriana Leigh Nixon, passed away on February 5, 2022 after fighting for 2 years and 7 months.
Adriana fought with such bravery and strength through it all with a smile. Her spirit and fight inspired many. She insisted on continuing school and playing softball, her favorite sport, throughout her battle. She was a master LEGO builder and very artistic. Anything she put her mind to she excelled at. She wanted to help others like her and serve her community when she grew up. In January 2020, Adriana became an honorary police officer for the Fort Worth Police Department.
Adriana was our baby girl. She had five brothers and one sister that she loved dearly. Adriana's Angels was formed to honor her life, her fight and her light .
Her dream was to help others. Through her namesake foundation, we will continue to celebrate her life and progress her passion by helping families with children battling cancer.
Learn more about the 1st Annual Adrianas Angels Softball Tournament Here!